Beechmont Events: The Flourish Project
Posted by Junior Sarmiento on Friday, March 25, 2022 at 5:00 PM
By Junior Sarmiento / March 25, 2022
Comment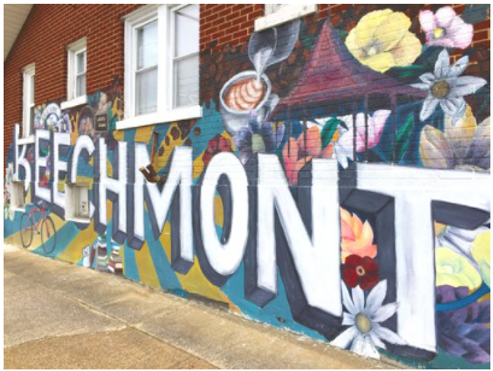 Extra! Extra!
The Beechmont Neighborhood Association, BNA, is hosting multiple events soon; details are below.
First, there is an event this coming Saturday, March 26th, 1:00 PM. The BNA is open to the community in attendance to discuss "the development of the property across from Americana Community Center, Inc"- BNA Facebook page.
The meeting location is the community center located at 4801 Southside Dr. Louisville, KY 40214. More details are on the Facebook page:
https://www.facebook.com/events/1188822214987705/?ref=newsfeed.
Another event on the same day (Saturday, March 26th) is the FREE plant and tree giveaway sponsored by the Flourish Project and the BNA. "The Flourish Project is a youth-led initiative to give away trees and plants in South Louisville. We believe in the power of urban gardening to advance environmental justice.
We are working in partnership with the Earth and Spirit Center through the Deep Ecology and Environment Justice internship."- BNA Flourish Project post. The event occurs at the Iroquois Louisville Free Public Library (601 West Woodlawn Avenue).
"Rumor has it there will be pawpaw trees (2 per household while supplies last)."- BNA Flourish Project post.
The South Louisville art crawl returns on April 10th, 2022, from 2:00-8:00 PM. According to the Facebook post, there will be free trolley tours featuring businesses and artists from 2:00-4:30, leaving from the Iroquois Parking lot. To RSVP for the event, click here.
There's an opportunity for any theatre enthusiasts on April 10th as well.: there will be a free performance of Julius Ceasar Iroquois Park starting at 6:30 PM. Check out more details here.
Finally, The annual open-air market vendor applications are online! The BNA hosts an annual open-air market for the public which will occur later in the year. Vendors who want to sell at this two-month-long event should check out this link to see what steps are required to be a vendor this year.
Beechmont is such a great place to be right now, no wonder they're such a prominent neighborhood in Louisville. Make time to attend these events and support your community!
CITATIONS
Flourish: Free Tree Giveaway. Facebook. (n.d.). Retrieved March 25, 2022, from https://www.facebook.com/BeechmontNeighborhoodAssociation/photos/a.714859972025355/2171611856350152/
Iroquois Park Amphitheater. (n.d.). Google Images. photograph, Louisville. Retrieved March 25, 2022, from https://www.google.com/url?sa=i&url=https%3A%2F%2Flouisvilleky.gov%2Fgovernment%2Firoquois-amphitheater&psig=AOvVaw0qa7o5-YslHMCDTRJY5_kb&ust=1648324976710000&source=images&cd=vfe&ved=0CAsQjRxqFwoTCID24ZeH4vYCFQAAAAAdAAAAABAD.
South Louisville Art Crawl. Facebook. (n.d.). Retrieved March 25, 2022, from https://www.facebook.com/105995962257/photos/a.134126262257/10159841188307258/
Visioning meeting for 4804-4806 Southside Drive. Facebook. (n.d.). Retrieved March 25, 2022, from https://www.facebook.com/events/1188822214987705/?ref=newsfeed