Welcome to Iroquois
Posted by Junior Sarmiento on Tuesday, March 29, 2022 at 4:30 PM
By Junior Sarmiento / March 29, 2022
Comment
Welcome to Iroquois! Iroquois is an established neighborhood in the south side of Louisville; it's roughly bound by Hazelwood Avenue, Beechmont, Third Street, Kenwood Drive, and Iroquois Park."-Wikipedia. As a historic neighborhood, Iroquois Park has a neighborhood association, The Iroquois Neighborhood Association, INA, and coincides with the Louisville-Jefferson County Metro Government- Parks and Recreation division.
"Historic homes hold significant history and elegance. We support our historic landmarks by preserving them to help create connections to our city's heritage that give others an understanding about our history. Historic places help define and distinguish our communities by building a strong sense of identity. To ensure that historic sites such as Locust Grove and Riverside, the Farnsley-Moremen Landing remain a part of our community today, Louisville Parks and Recreation protects and promotes these historic sites to continue their legacy which has been written over the course of time."- Louisvilleky.gov.
Unfortunately, they don't have their website. Instead, they have two Facebook accounts: The Iroquois Neighborhood Association Page and the Iroquois Neighborhood Association Discussion Group. There are events on both web pages, however, the discussion page has more traffic, and thus is more useful. If you have any questions and/or concerns, please reach out to the Neighborhood Association Board Members at [email protected]!"- INA Discussion Group.
One of the most prominent features of the Iroquois neighborhood is, of course, Iroquois Park, the national park that features multiple venues for all in the nearby community: concerts in their iconic amphitheater, various walking trails, disc golf, and much more!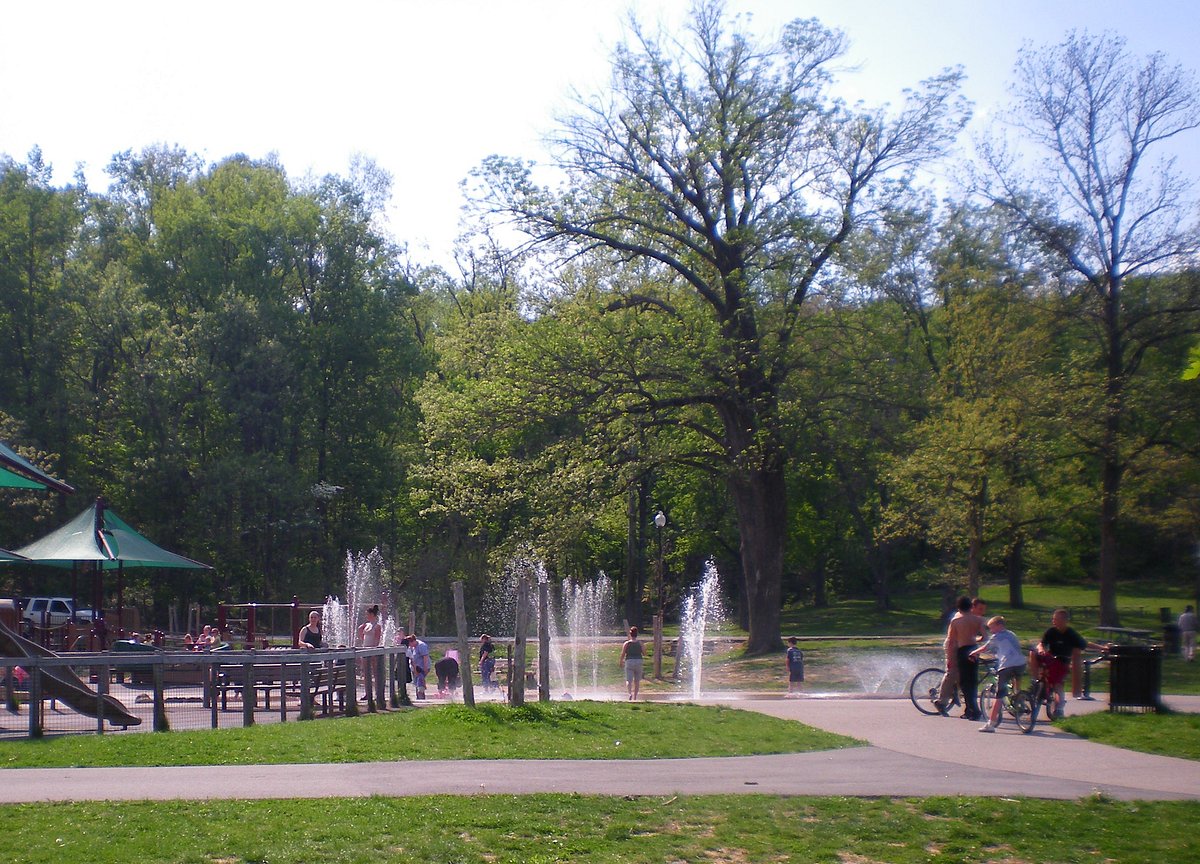 The Iroquois Amphitheater is a handicapped-accessible theater that seats up to 2,400 people hosting a variety of performing arts and cultural programs located in Iroquois Park including concerts, festivals, movie nights, and local community events. The Iroquois Amphitheater was constructed in the spring of 1938 through the federal Works Progress Administration labor and is operated by the Louisville Metro Government and the Louisville Department of Parks and Recreation.
The Iroquois Amphitheater & Iroquois Park are two landmark places in Louisville. As such, many events are held at the park and amphitheater year-round. To be connected to this community is super easy, one can do it simply by clicking on this link to stay updated on all events and buy tickets!
Our community breakdown blog is half complete! Stay tuned to learn more about the different communities we work in throughout Louisville.
Iroquois is one of the go-to areas in Louisville for a reason; go check it out. I'm sure you'll love it!
CITATIONS
Courier-Journal. (n.d.). Iroquois Manor. Gannett-CDN. photograph, Louisville. Retrieved March 29, 2022, from https://www.gannett-cdn.com/presto/2019/06/06/PLOU/b6eaa3bf-6c18-4d50-8ca8-e04584974ba3-IroquisNeighborhood_49.JPG?crop=5254,2955,x0,y462&width=3200&height=1800&format=pjpg&auto=webp.
Google. (n.d.). Iroquois Park. Google maps. Retrieved March 11, 2022, from https://www.google.com/maps?rlz=1C1JZAP_enUS987US987&q=IROQUOIS%2BPARK&um=1&ie=UTF-8&sa=X&ved=2ahUKEwj_-cDns7z2AhUlkokEHZ5XDaQQ_AUoAXoECAEQAw
Iroquois Amphitheater. (n.d.). Retrieved March 11, 2022, from https://iroquoisamphitheater.com/
Iroquois Neighborhood Association. You're Temporarily Blocked. (n.d.). Retrieved March 11, 2022, from https://m.facebook.com/Iroquois-Neighborhood-Association-168041259886796/
Tickets. Iroquois Amphitheater. (n.d.). Retrieved March 11, 2022, from https://iroquoisamphitheater.com/tickets
Wikimedia Foundation. (2021, August 18). Iroquois, Louisville. Wikipedia. Retrieved March 11, 2022, from https://en.wikipedia.org/wiki/Iroquois,_Louisville