Welcome to Old Louisville
Posted by Junior Sarmiento on Thursday, April 7, 2022 at 8:00 PM
By Junior Sarmiento / April 7, 2022
Comment
Welcome to Old Louisville
As the name implies, Old Louisville is a historic and ancient place featuring many significant landmarks. Surrounded by the University of Louisville, close to downtown and other prominent neighborhoods such as German and Smoketown, Old Louisville offers a young and effervescent demographic and ambiance.
"Old Louisville is a charming area known for its many restored Victorian mansions. The leafy streets are lined with restaurants from upscale farm-to-table foodie favorites to casual BBQ places and craft breweries."- Wikipedia.
The Old Louisville Neighborhood Council is the active neighborhood association for Old Louisville.
"For over 40 years, the OLNC has sought community-based solutions to problems. Neighborhood leaders have fought urban blight leading to rejuvenated communities. Today, the national preservation district of Old Louisville boasts the largest contiguous collection of Victorian mansions in the United States.
Together we advocate for historic preservation, plant trees, work in a community garden, serve as good stewards of Central Park, work on zoning issues, establish neighborhood watch programs, put on free concerts in Central Park, give to the most vulnerable in our community, and support our local businesses. Yet, we are always striving to do more."- OLNC. The OLNC is located at 1340 s 4th ST Louisville KY, 40208. Phone # 502-635-5244, email, [email protected].
As the presiding organization over Old Louisville, The OLNC hosts multiple events over the year. The anticipation for this year's events is radical, considering that last year's events were canceled due to the pandemic.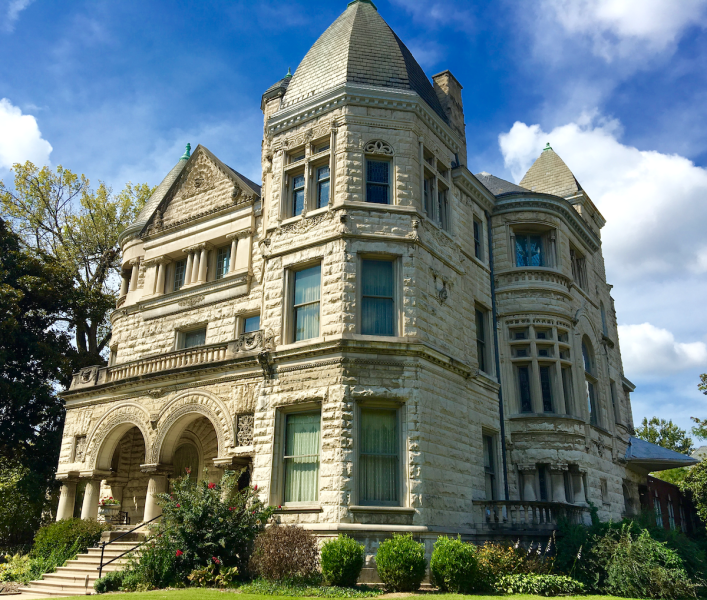 The OLNC holds guided tours of the historic neighborhood, different homes, and local bars that scatter the community. One of the most prominent areas to tour is the St. James Court, especially the iconic Conrad-Caldwell hose!
The Conrad-Caldwell house is "Louisville's #1 Victorian House Museum. The Conrad-Caldwell House symbolizes the progressive spirit and Victorian grandeur of Louisville's Gilded Age. Constructed in 1895 by Louisville architect, Arthur Loomis, this Richardsonian Romanesque castle stands as an ornament to the city of Louisville, a distinguishing marker in America's largest concentration of Victorian homes and is a site of cultural and architectural significance in the city of Louisville. Our mission is to be the regions #1 historic destination and venue through preservation, education, and community."- Conrad-Caldwell House.
The Conrad-Caldwell house also offers various events and tours. I'll blog about them as they approach.